Car Wreckers Sunshine
Top Cash paid for Old, Scrap & Junk Cars – Free Collection or Removal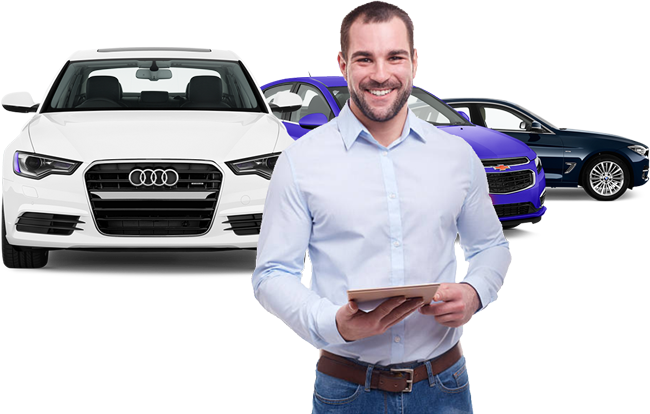 How does it work?


STEP 1
You can call us or Email us to tell us the details of your car including the location or you can simply fill our online quote form.

STEP 2
We give you a quote on how much we are willing to offer you for your old, unwanted, damaged, or wrecked car.

STEP 3
Once you have accepted our Quote, we will go ahead with the booking and organize the car removal.
About Car Wreckers Sunshine North & South
If you own any car, van, truck, or 4wd and you are looking to sell it to a reliable car wrecking company, you are at the right place named Car Wreckers Sunshine. We buy unwanted non-commercial and commercial vehicles and pay money to car owners on the spot. After dealing with us, you will find us as the best car buyer due to our best cash for cars and removal services.
Our car wrecking company buys all unwanted, used, broken, and scrap cars. Not just that, we remove and collect them as well. Our offers include absolutely free towing across Sunshine west to north and ultimately all suburbs of Melbourne. We don't have any hidden charges or admin fees.
At Car Wreckers Sunshine, we have no trouble claiming that our scrap car service is the best in all of Melbourne. It includes car buying, dismantling, and car disposal services.
Highest Cash Paid for Unwanted Cars up to $12,999
Our cash deals for unwanted cars can go up to $12,999. You can sell all old, used, scrap, broken, and new car models. We remove any of your unwanted car that is no longer serving its purpose and give maximum cash for its full worth. Even if it is a fully damaged or an accident car, we'll buy it for scrap metal.
You may find a number of car wreckers willing to pay cash for your car. But Car Wreckers Sunshine offers you cash and a variety of other free services with maximum convenience. Besides, we can beat all other genuine offers from different car dealers.
We pay cash in hands for all running cars. For all other vehicles, we do a bank transfer right after you sign on the transfer papers. So, don't you think that we are your ultimate vehicle recyclers Sunshine? Yes, we are!
Choose Car Removal Day According To Your Availability

Our auto dismantlers let you select a day of your choice for the car removal. We send our team to exchange your unwanted or scrap car for cash on the day that you find most suitable. Our team of car removal experts brings along the cash for your car and pays it to you right after we do a quick inspection and before we tow it.
When selling your scrap cars to Car Wreckers Sunshine, you can be very well assured that your vehicle is now in the right hands. From your scrap car removal in Sunshine to all the cash payments, till we wreck or recycle it, you can have faith in all of our services.
Avail the Best Cash Deals from Sunshine North Car Wreckers
Given the state of your used, broken, and unwanted cars, we are one of the very few car wreckers in Melbourne that has some of the best cash deals. We promise to pay the highest value for your car in addition to offering you absolutely free towing. There are absolutely no hidden charges for the services that we have to offer.
At Car Wreckers Sunshine, our experts first ask you for all the basic details of the car that you own. Let us know its overall condition; mileage, model, year of manufacture, etc. Based on the information that you provide, we determine a cash quote for your car's overall value. We let you know our offer and wait for your approval. Customers' satisfaction is our priority so we give cash quotes that suit best to the vehicle.
We pay cash in hands for all running cars. For all other vehicles, we do a bank transfer right after you sign on the transfer papers.
So we are proud to be the top car wrecker in Sunshine Victoria, Australia. In order to sell a car for cash in Sunshine, your ultimate and complete solution is our Car Wreckers Sunshine company. We are also cash for trucks Melbourne. Give us a call during business hours to book your car for removal in Sunshine.
Service Areas
Car Wreckers Sunshine are best known for its quality services like cash for cars and auto parts. We are ready to buy your car on the same day with free pickup service. Fast service in the following suburbs.
Featured Services

Used Auto Parts and Accessories Sunshine
We deliver second-hand spare parts at cheap prices at your doors. We have a huge inventory of old and late model cars.

Cash for Scrap Old Cars in Sunshine
Car Wreckers Sunshine buy cars that are broken, dead, damaged or old. All cars, trucks, and vans are accepted.

Car Recyclers Salvage Sunshine
Ger cash for your car's dismantling and recycling in Melbourne. Reliable and professional car wrecking services.

Free Junk Car Collection Sunshine
Get free towing and removal while selling your car. No charges or hidden terms and conditions are associated.
Why Car Wreckers Sunshine are Best?
There are a number of car wrecking companies with whom you'd still have a bit of uncertainty as to whether you got yourself a better deal. Selling an unwanted scrap car may require you to put in a little thought. There are a number of things that you must consider when picking your UD scrap car buyers. Take a look at the offers that are worthy.
Instant cash quote – no delay
Free no-obligation expert evaluation
Top dollar cash for cars as high as 12,999
Instant cash payments – no delay
Free towing service
Same-day car removal from any location
Expert car dismantling and recycling
Genuine spare parts – reasonable price
Zero hidden charges
Active and friendly customer care
Our above-mentioned offers indicate reliable cash for old cars in Epping. Now when looking for car wreckers in Melbourne, you may come across numerous companies that offer most but miss out on one or the other service. Car Wreckers Sunshine offers you each one of the services and promises you a remarkably convenient experience.
Contact Our Team of Experts for Free & Instant Quote
All of our evaluations are 100% free of cost and free of obligations. Get in touch with our staff at your convenience. At Car Wreckers Sunshine, we have a variety of ways for you to contact us.
Feel free to call on our customer care helpline (03) 8658 1786 and speak to our experts. Let us know all about the car that you wish to sell.
Send us an email to request a free cash quote. Write all the necessary details about your unwanted scrap car.
Fill an easy form that we have online, with all your contact information and details about your car. In response to that, we immediately send you our quick cash quote.
With Car Wreckers Sunshine, you always get top and unbeatable car prices. As mentioned earlier, our offers are better than the rest of the used car buyers in Melbourne. However, you can still check with any of the other companies. Our no-obligation evaluation does not bound you to make a deal with us only. Rather you can contact other companies and get quotes to compare with ours.
Given the benefits that offer, you will car wreckers Sunshine as the best choice that comes with zero hidden fees and additional charges.
Sell us all Car Models for Wrecking
Each one of the services that we offer all across the suburb of Melbourne guarantees a deal that is worthwhile. At Car Wreckers Sunshine, our car wrecking experts are very much interested in all the UD car models. Sell us any of the make and models even if you do not see yours in the list below. We wreck following cars in our wrecking yard.
At Car Wreckers Sunshine, we buy all other makes and models that are not even listed or mentioned here. Remember, our company doesn't accept incomplete cars or hard rubbish as you can book it with City of Brimbank council as you can get complete information by calling them.